Terrors untold beckon now in 3D augmented reality. Do you dare to learn more?

Chaosium are officially partnering with Ardent Roleplay, immersing you in the terror in 3D as never seen before.  Lead your player through the unknowable experiences with high definition augmented reality models of animated settings, environments, characters, NPCs, creatures and interactable objects with our mobile companion app. 
The Haunting is a scenario for new Keepers and Investigators from Chaosium's free Call of Cthulhu Quick Start guide. 
Ardent Roleplay has an adventure bundle of augmented reality miniatures set up specifically for this scenario. It's free, and you can find out more on our
Haunting page
.
The #AR was too cool and totally enhanced the experience! The result was amazing #fun adventuring with our band of #madminds & #misfits and no dragons in sight! We definitely got haunted good!
People run out of things to see in prewritten sessions, even with miniature setpieces. With Ardent Roleplay, there was always something new to discover.
Ardent Roleplay uses

thematic cards

so your miniatures are exactly where you want them. Try it with the free Cthulhu and High Fantasy themed Print and Play cards. If you are playing remotely, your players will also need a set. Print them, view them on another screen with the image gallery, or get a printed set at

DriveThruRPG

.
Play
Face to Face or Remotely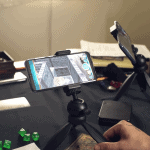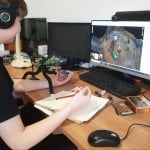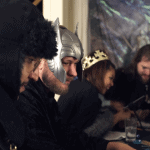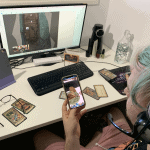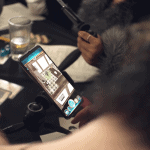 When getting together around a table, our recommended way of playing is for everyone to have their device on a small tripod, giving individual windows onto the game world on the table. The Keeper/GM places cards to bring miniatures to the table.
If you're playing remote, tripods are still great. Everyone needs some cards, and the GM shares which one to look at. We have a guide to remote play that talks about how to make online games as engaging as face to face.
See how Ardent Roleplay can enhance your gaming experience

Download and sign in/up to the App

View free cards on another screen or print them out

Hit 'Play' in the main menu and see amazing AR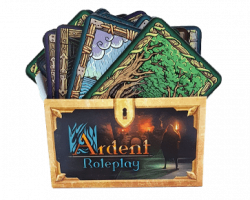 Ardent Roleplay cards in High Fantasy and Cthulhu. Download or view the free print and play, or purchase a deck.

Call of Cthulhu is the Registered Trademark of Chaosium Inc., and is used with permission. RuneQuest is the Registered Trademark of Moon Design Publications and used with permission.
www.chaosium.com