Game Masters
AR for GMs
Unlock Your Growing Collection of Immersive AR Miniature Models
Enhance your players' immersive tabletop RPG experience and unlock your own growing collection of augmented reality models.
Using Ardent For The
First Time
Subscribe to Unlock
All Features and AR Models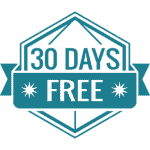 to unlock your 30 days FREE Trial
Explore Our Catalog
More content packs, Add-ons and Player Characters added regularly
Using Ardent for the
First Time
As GM
The #AR was too cool and totally enhanced the experience! The result was amazing #fun adventuring with our band of #madminds & #misfits and no dragons in sight! We definitely got haunted good!
I had a group of grizzled veterans...they were really into the roleplay. They couldn't stop looking...that's when it occured to me just how much you can enchance someone's enjoyment of the game...You just have to try it and use it and fall in love with it like I have.
It was really handy that we could all use Ardent Roleplay remotely but in sync when we've been playing online.
What I find exciting about this game is that you can physically see the adventure come to life in front of you... each player controls their own device and sees their own things based on their character and the story.
Use it and learn to let people use their imaginations with a visual cue as opposed to just using your voice and be able to give them the experience of making them actually feel like they are in the dungeon...
People run out of things to see in prewritten sessions, even with miniature setpieces. With Ardent Roleplay, there was always something new to discover.
Playing D&D during the pandemic has been a hard change to get used to, but Ardent Roleplayhas allowed my friends and I to continue playing the game we love. The augmented reality that is useable from anywhere (with the playing cards and an internet connection) has allowed my GM to create an immersive experience for all his players.
Being able to play Ardent Roleplay both locally and remotely makes organising games tremendously easier, and the awesome visuals of the cards and the AR models really livens up the experience of the campaigns I've made!
Know players who would be interested?