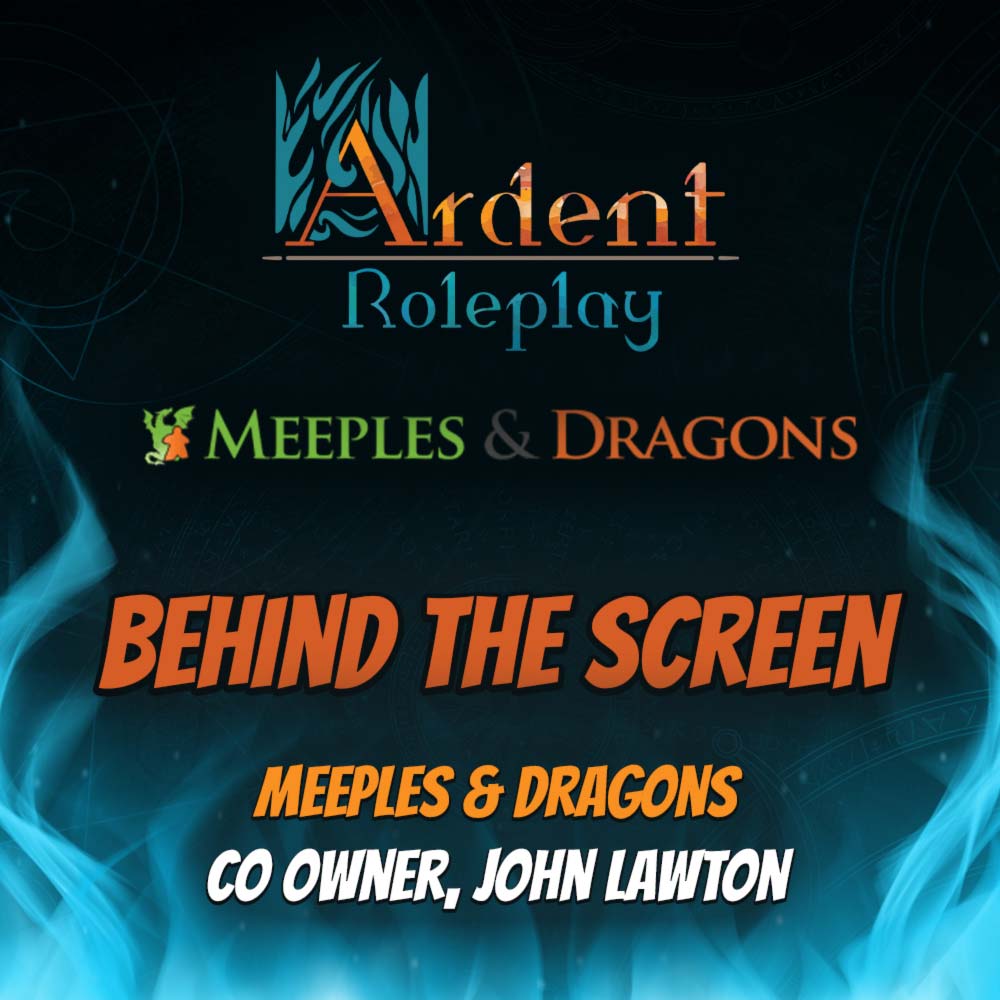 Date
Oct 24 2020
Expired!
Interview with John from Meeples & Dragons
Screening a pre-recorded interview with John from Meeples & Dragons. Interview hosted by Ardent Roleplay's Community Manager, Shaun Sunday.

Meeples & Dragons is an online specialty store that stocks tabletop related accessories to the Australian market. Based in Brisbane, our aim is to acquire unique, high-end gaming accessories and make them available to the Australian market.

Meeples & Dragons (aka M&D) is owned and operated by a husband and wife team, John & Sarah. Prior to forming M&D they were involved in running a small business in the Australian building construction industry, one of the toughest industries to survive in. With over 25 years combined experience, Sarah and John have applied their knowledge to form a tabletop gaming business that is community focused, more than simply sales. We liaison with small time creators, artists and other small businesses to bring products to the Australian market as well as actively engage and promote the artists' projects through platforms such as crowdfunding.